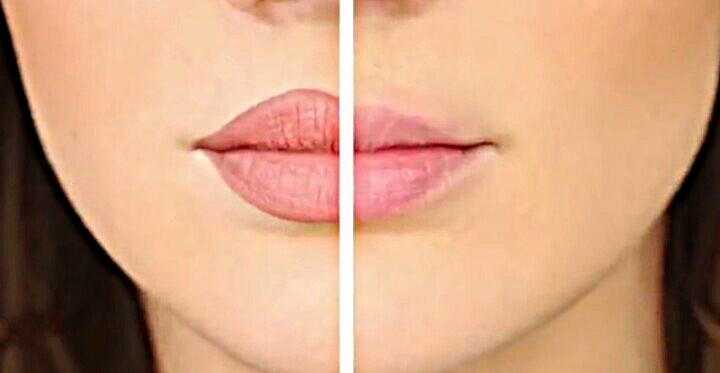 ---
Instead of getting a lip injection which can cause a damage to your natural lips if not properly done, it is advisable that you fake that your dream big lips with some makeup techniques.
---
To achieve this, you need;
A concealer and a brush, a lip pencil that is darker than your normal lip colour. A liquid lipstick and a highlighter.

step 1

Create clean surface with concealer. Apply the concealer above your cupids bow and blend it all in very well.

step 2

Outline your new lip shape using your lip liner. much of the overlining should be done at the center of the cupids bow and should be reduced towards the side of the lips.

step 3

Fill in with your liquid lipstick

step 4

Highlight the cupids bow.

NB do not use a shiny lip stick or lip gloss when faking a big lips because it makes it hard for you to hide your natural cupids bow.

Hope this is helpful