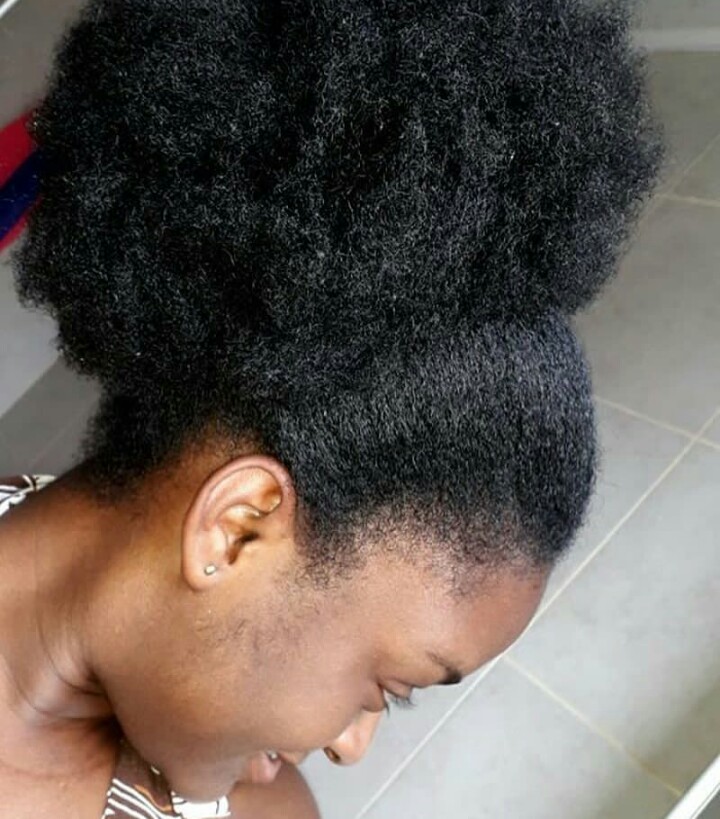 ---
Shea butter is a very essential natural oil that every lady ought to have in her hair care kit.
---
It contains certain nutrients that helps keep the hair strong thus avoiding breakage.

Now this is why you need to apply it on your hair after braiding;

You Know that braiding involves twisting of the hair which is what makes braiding painful specially when your stylist is not an expert. When twisting these hairs, it makes the hair root weak which leads to falling off if no preventive measure is taken, specially the edges because the hairs there are naturally weak in most people.

So to avoid these hairs from falling off, you need to apply a lot of shea butter at the root of your edges. The shea butter helps to keep them strong so they won't fall off. It also enhances hair growth.

Try this tip and watch your edges grow after braiding instead of falling off.